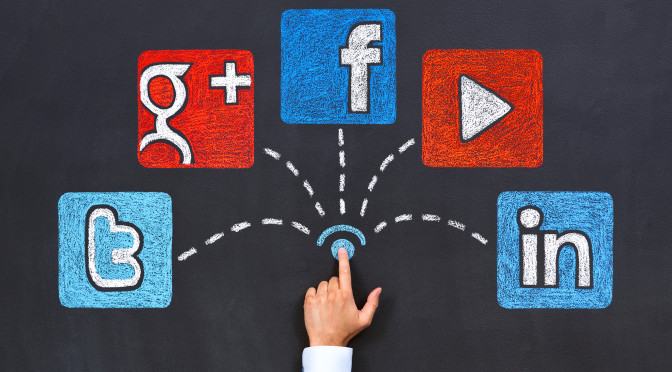 B2B Social Media Marketing Services
B2B Social Media Marketing Services
Drive sales, improve ROI and create a loyal fanbase with B2B Social Media Marketing.
You're smart, that's why we like you. We don't need to wax lyrical about the importance of B2B Social Media as part of your B2B Marketing Mix.
GROW: in London help you stay ahead of your competitors by deploying tried and tested B2B Social Media Marketing Strategies and Tactics. We can even manage all of your Social Media accounts for you if you'd prefer.
Four ways Social Media helps your business.
Brand Awareness
Marketing 101 states that the more people know about your brand, the more of your product/service you will sell.
B2B Social Media is the perfect channel to cut through the white noise and build brand awareness.
Connect with Prospects
It's not enough for your brand to just be seen; you have to be liked, even loved, by your prospects.
B2B Social Media is a free and easy way to display who you are, what you do and why you do it.
Improve Conversion
We've never met a business that doesn't want to improve conversion. In fact, most want to push beyond the edge of their capacity.
Your B2B Social Media Marketing should be designed to bring B2B buyers along a journey to purchase.
Build a Community
Your vibe attracts your tribe in life and it's no different in business.
B2B Social Media Marketing helps you to build an online community that helps B2B buyers feel like they're part of something bigger than just part of your process.
How GROW: in London helps you.
Social Media Platform Selection.
When it comes to your brand on Social Media Marketing, sometimes less is more.
Just because you can have a presence on LinkedIn, Twitter, Facebook, YouTube, Periscope, Snapchat, Vimeo, Instagram and all the other Social Media Platform that you can name, doesn't mean you should. We believe in and prefer quality over quantity, so do most of your prospective/existing clients/customers!
In 2018 the majority of B2B buyers were nearly 60% of the way through their buying decision process before contacting a company. Social Media Marketing (when executed well) helps raise positive brand awareness and keep you front-of-mind with potential B2B buyers.
GROW: in London help you select the Social Media platform(s) that are right for your prospects and your brand. What's more, we're experts in reputation management so we keep a consistent brand voice and spring in to action at the first sense of danger to your online reputation.
Social Media Set-up and Optimisation.
98% of people have at least one Social Media account, the average individual has 7 Social Media accounts. Shocked? Despite relatively negative press around trust, the volume of individual accounts is forecast to go up as more platforms and ways of interacting are introduced.
Optimising a businesses' social media account is becoming increasingly important. Not only does a well thought-out, complete profile resonate well with prospects and build an image of trustworthiness and professionalism, but also increases authority (ranking) with Search Engine Results Pages (SERPs) like Google and Bing.
It is no secret that Facebook and LinkedIn change their algorithms regularly. We monitor what is happening so that we can optimise our clients' Social Media Marketing profiles & accounts.
Often overlooked in the fast-paced world of Social Media Marketing, competitor research is essential and not just a one-off exercise.
Social Media Marketing in B2B can have a poor reputation. With Content Marketing becoming a key focus as the platforms evolve and Social Media being an easy-access route to market, companies are producing an increasing volume of content to "stay relevant" but most end up just copying each other and it all gets rather…boring.
We use leading research techniques and software that monitor your competitors, what they're talking about and what their customers/clients are finding them for online. We provide recommendations and insight on how to differentiate your brand and cut through the white noise in an otherwise crowded marketplace.
Whether you're after a one-off piece for content for a LinkedIn article or a series of Blog Posts/Articles/Videos for your website or a Marketing Campaign, we are happy to help.
Based on your Ideal Customer Profiles and their needs/challenges, we work with you to develop a variety of relevant and timely content that is delivered in formats that your customers/clients have come to enjoy.
Many B2B Marketers produce poor quality content, not because they aren't smart but because they don't have time and are under pressure to produce large amounts of content in a short amount of time. Quite simply, they cannot reasonably be expected to do the amount of research required to produce high-quality conversion-optimised content for their Social Media Marketing efforts. Let us do that for you.
Social Media Advertising.
Organic Social Media can have a tangible impact on the bottom line. Not only are you able to extend your reach exponentially, but executed well can seriously raise the profile of your brand, increase industry (and SEO) authority and lift sales; all for free!
Like our clients, we like to feel connected with our community. As such, we avoid one-way conversation and do our best to avoid corporate jargon (where possible) and create well thought-through, informative and engaging content that starts a conversation and flicks a sales trigger.
Social Media Advertising is not straightforward, can be time consuming, and frustrating.
While it is still developing as a medium, Social Media Platforms are only going to increase the pressure on businesses to pay to boost their message to new audiences. Focus should be on high-quality content and messaging that is consumable and delivered to your target audience.
Over the last few years, we have become experts in everything from Facebook Carousels to YouTube pre-roll advertising - get in touch to let us know how we can help you raise brand awareness and increase reach to new prospective customers and clients.
Want to know more about our B2B Social Media Marketing Services?
Our team would love to hear from you!
We're a happy bunch here at GROW: and we treat our clients like an extension of our family.
As such, we don't have any complicated phone systems to navigate, no long waits - just a straight-through connection to our Team.
If you'd rather we called you, simply fill in the form, let us know a little about what you're looking for, and we will give you a call just as soon as we can.
GROW: HQ
Address:
GROW: in London, 29 Butlers & Colonial Wharf London, SE1 2PX
Phone:
+44 (0)20 8068 6814
E-mail
Info@growinlondon.com