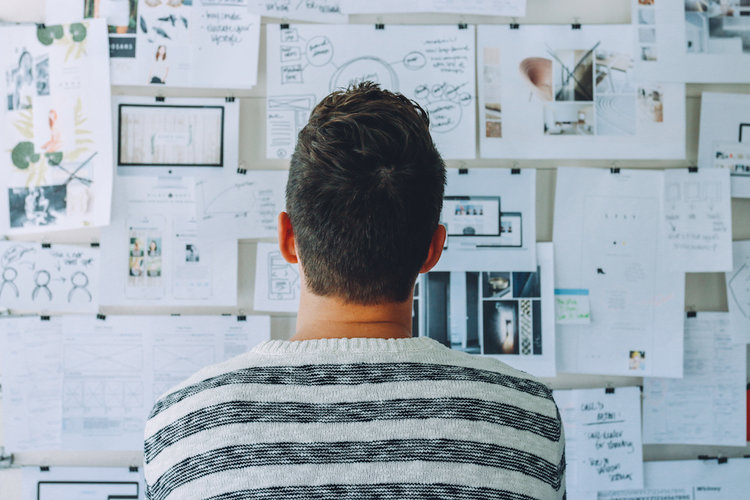 Discover opportunities, increase productivity, overcome competitors and increase lead value with a B2B Marketing Audit
We have designed a B2B Marketing Audit process that makes reviewing your Marketing strategy and tactics pain-free.
GROW: in London spend time getting to know your business, your goals and your objectives. We take a look back at previous activity, review your current go
Four ways a B2B Marketing Audit helps your business.
Discover Opportunities
Sometimes our clients are so deeply embedded in their organisation and the tactical execution that they can't see the woods for the trees.
Bringing a wealth of Marketing experience from a range of different industries, GROW: in London partner with you to unearth Marketing opportunities that you may not have otherwise been able to find or courage to explore.
Increase Productivity
There is more than one way to reach an end-goal.
We work with clients who are looking to increase productivity. In our B2B Marketing Audit we look at existing processes and provide recommendations on ways in which to make them more efficient.
Beyond the obvious advantages, reduced friction also results in increased employee satisfaction and retention.
Overcome Competitors
As part of the B2B Marketing Audit, GROW: in London identify your Top 20 competitors.
Once compiled, we apply our research framework to profile the Top 5 competitors and provide you with a report.
The B2B Marketing Audit report outlines your competitors; strengths and weaknesses, Marketing Strategies, Lead Funnel and recommends whether to align or differentiate your approach.
Increase Lead Value
Over time, many organisations fall in to the trap of accepting the status quo.
One of the objectives for the B2B Marketing Audit is to analyse your existing customers and understand how to increase lead value with future customers / clients.
How GROW: in London helps you:
B2B Marketing Audit.
Company Overview
Historical Marketing activity & metrics

Products/Services

Resources.
B2B Marketing Audit: Overview.
Marketing & Product/Service Overview
Historical Marketing activity & metrics

Products/Services

Resources.
B2B Marketing Audit: Goals & Objectives.
Goals & Objectives
Past Marketing goals

Review company values

Create new goals (if necessary)

Design short, medium and long-term goals

Provide a renewed focus on growth & improvement.
B2B Marketing Audit: Existing Customers.
Existing Customer Profiles
Demographics

Job titles

Motivations/De-motivators

Value & Size

Ideal Audience.
B2B Marketing Audit: Ideal Customers.
Ideal Customer Profiles
Profile and outline your ideal customers

Understand what internal resources and changes are required

Do the new ideal customers align with the business goals and objectives?
B2B Marketing Audit: Competitor Analysis.
Competitor Analysis
Identify Top 20

Profile Top 5

Understand their Marketing strategies

Research their lead funnels

Recommendations on where to align or differentiate your approach.
Want to know more about a B2B Marketing Audit?
Our team would love to hear from you!
We're a happy bunch here at GROW: and we treat our clients like an extension of our family.
As such, we don't have any complicated phone systems to navigate, no long waits - just a straight-through connection to our Team.
If you'd rather we called you, simply fill in the form, let us know a little about what you're looking for, and we will give you a call just as soon as we can.
GROW: HQ
Address:
GROW: in London, 29 Butlers & Colonial Wharf London, SE1 2PX
Phone:
+44 (0)20 8068 6814
E-mail
Info@growinlondon.com